---
The Butterfly Back Badge - A Pin for Any Situation
Ideal for tighter materials.
The butterfly back badge is a great alternative to a normal pin badge. The pin causes only one hole instead of two. Handling is very easy. The butterfly latch automatically engages in the notch provided.
Application Areas for the Butterfly Back Badge
Basically the butterfly back badge can be used in the same way as the common pin badge. But the strong pin makes the butterfly suitable for tighter materials like rough fabrics, cardboard, carton and others.
Technical Data About the Butterfly Back Badge
The butterfly back badge is also available in many sizes and shapes. You can order it as the classic round badge or oval, square and rectangular.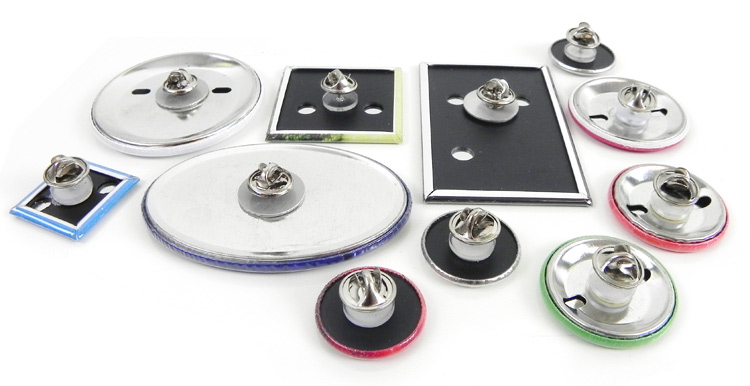 Additionally you can choose special looks: metallic, fabric, neon, fluorescent (glow in the dark) and badge with leaf gold. This way your badges are truly an eye-catcher!